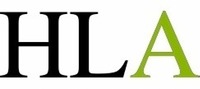 DESIGNERS TO THE HOTEL & RESORT INDUSTRY
MONICA NG EXECUTIVE DIRECTOR, HONG KONG
RANDEE CHEN SENIOR ARCHITECT, F&B SPECIALIST
KETAN BAHADUR BUSINESS DEVELOPMENT MANAGER, INDIA
BARBARA ALLEN CHIEF EXECUTIVE OFFICER & FOUNDER  
JEREMY ALLEN CHIEF FINANCIAL OFFICER
Jeremy's experience as an international banker with Standard Chartered Bank spanned a 30 year career in countries such as Germany, India, Qatar, Thailand, Bahrain, Singapore and Hong Kong. He graduated from the Institute of Bankers and continued his education at Cranfield Institute of Management. His banking career included work in Offshore Banking, Credit, Import & Export Banking, Information Technology and the Bank's Profit Improvement Unit which involved the financial reengineering of branch operations.
Jeremy joined the company in 1995 to help Barbara expand the business of HLA internationally. In addition to his role as CFO, he is actively involved in assisting our clients involved with EXIM bank or other investment relations and provides budgeting, contract and administration on behalf of HLA projects.
Jeremy is a British national.