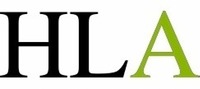 DESIGNERS TO THE HOTEL & RESORT INDUSTRY
BARBARA ALLEN CHIEF EXECUTIVE OFFICER & FOUNDER
JEREMY ALLEN CHIEF FINANCIAL OFFICER
MONICA NG EXECUTIVE DIRECTOR, HONG KONG
RANDEE CHEN SENIOR ARCHITECT, F&B SPECIALIST

KETAN BAHADUR BUSINESS DEVELOPMENT MANAGER, INDIA
Ketan graduated from Sydenham College, Mumbai University with a Bachelor of Commerce Degree. He has had more than 10 years of working experience in the Indian hospitality industry, during which he represented several hotel supply companies while working extensively with international designers, suppliers and hotel operators in the country.
In 2009, HLA appointed Ketan as their business development manager for India. His past experience working with brands such as Four Seasons in Mumbai, Hyatt Regency in Pune, Mumbai and Delhi, Ista hotels in Pune, Hyderabad, Bangalore and Amritsar, in addition to resorts such as Shekhar Resorts in Agra, Dempo Resorts in Goa and Kochi has given him an understanding of the different product positioning within India. His in-depth understanding of the design process, local conditions and requirements as well as his considerable experience working with a variety of hoteliers helps contribute to HLA's efficient delivery of its services in India.
Ketan is an Indian national and speaks English and Hindi.